ÚLTIMAS
To Rococo Rot editam novo álbum em 2010
· 16 Dez 2009 · 12:53 ·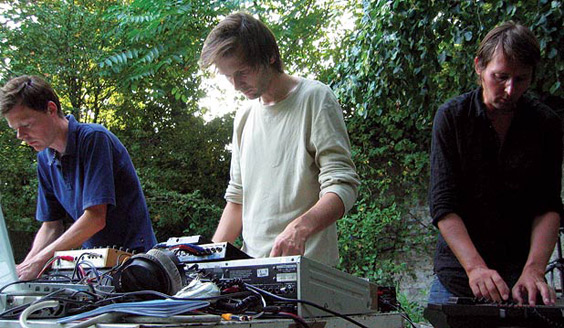 O trio alemão Ronald Lippok, Robert Lippok e Stefan Schneider, os To Rococo Rot, acabou de anunciar a data de edição do seu mais recente trabalho de originais. A ser editado no mês de Março,
Speculation
tem a particularidade de ter sido gravado no mítico estúdio de um dos símbolos do krautrock, os Faust. Stefan Schneider afirmou a propósito das acomodações do estudio:
"The technical set up at the studio is very basic and regular in a good way, so we could record our music almost like a band playing a live show in order to achieve maximum brilliance and plasticity.
"
A edição de
Speculation
é da responsabilidade da Domino e é já o 6º álbum de uma discografia que começou a sério em 1996 com o homónimo
To Rococo Rot
.
Eis o alinhamento dos temas que conheceremos em Março de 2010:
01. Away
02. Seele
03. Horses
04. Forwardness
05. No Way To Prepare
06. Working Against Time
07. Place It
08. Ship
09. Bells
10. Friday
Rafael Santos
r_b_santos_world@hotmail.com