ÚLTIMAS
King Gizzard & The Lizard Wizard confirmados no SBSR 2020
· 14 Jan 2020 · 18:32 ·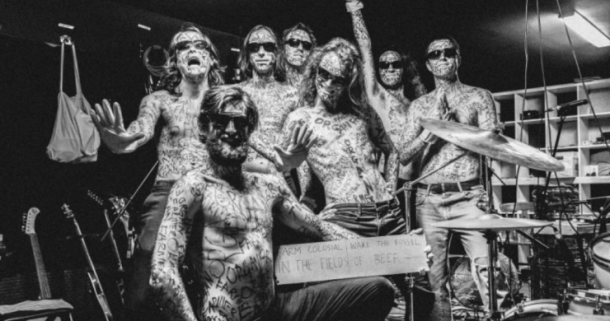 A banda que conta 15 álbuns em apenas sete anos de existência, cinco dos quais em 2017, estão de regresso ao nosso país para tomarem conta do SBSR 2020 -Super Bock Super Rock e do seu palco Super Bock no dia 18 de Julho.
Profícua como sempre, a banda australiana chega à Herdade do Cabeço da Flauta com os elogiados
Fishing for Fishies
e
Infest the Rats' Nest
de 2019 na bagagem para se juntarem aos já anunciados Foals, Kali Uchis, Local Natives, A$AP Rocky, GoldLink e The Neighbourhood.
A edição 26 do SBSR realiza-se entre os dias 16 e 18 de Julho com o preço dos bilhetes a variar entre os 55 (diários) e os 130 euros (passe geral).
Fernando Gonçalves
f.guimaraesgoncalves@gmail.com