ÚLTIMAS
Não subestimem o poder do metal
· 09 Set 2019 · 15:08 ·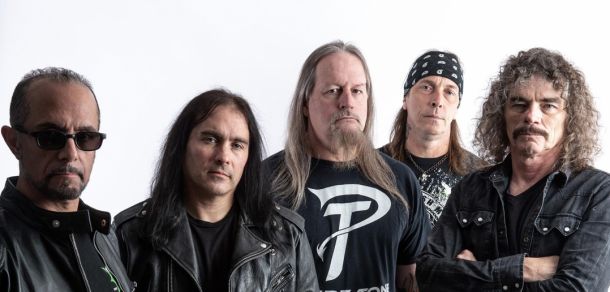 Eis uma daquelas noites que não escaparão a nenhum fã de
metal
digno desse nome. Os lendários Overkill irão regressar a Portugal para apresentar o seu mais recente trabalho,
The Wings Of War
, editado em Fevereiro, e trazem consigo dois convidados de peso: os Destruction (que meteram
Born To Perish
na bagagem) e os Flotsam And Jetsam (que o fizeram com
The End Of Chaos
).
Este mini-festival de pancadaria
thrash
terá lugar no Hard Club, esta quinta-feira, com os bilhetes à venda por 26€. Podendo, é ir.
Paulo Cecílio
pauloandrececilio@gmail.com