ÚLTIMAS
Topes Ilustres 2017 - Allysen Callery
· 15 Dez 2017 · 17:21 ·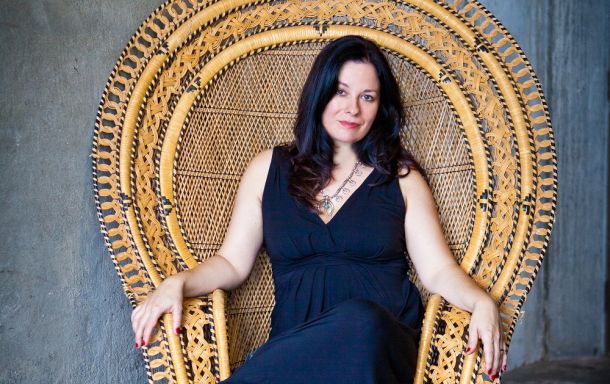 Opening for Baby Dee at The Columbus in Providence, RI. An unforgettable night, she is a breathtaking genius.
Getting to see one of my favorites Shadow Band from philly play live, at the late great Aurora in Providence RI as they promoted their gorgeous new record Wilderness of Love with local brilliant songstress Orion Rigel Domissee , playing a rare concert with accomplishment by Florence Wallis of The Low Anthem.
Sharing a bill in at the wonderful Charles River Museum with Rob Noyes, an American Primitive picker whose excellent debut The Feudal Spirit just got a much needed reissue .
Sharing a bill with the phenomenal Glenn Jones at Blue Bag Records in Cambridge MA, a bill put together by Boston Hassle.
Getting to play a bill in my home turf of Providence , RI with Buck Curran formerly of Arborea, he now lives in Italy so it was great to see & hear him play solo. Gorgeous stuff. Joining us that was the magical Alec K Redfearn, a wonderful bill.
Returning to play SXSW festival, seeing old friends and meeting some new ones, this time with my daughter Ava , who found us cars & good bands to see- favorites were The Districts and Welles.
Recording my EP Prince's Pine in my dear friend Myles Baer's greenhouse in an afternoon , & having it be mixed , released 2 weeks later by Reverb Worship (UK) where it sold out in days. I made a 2nd edition which is on my Bandcamp.


Cohosting the Providence Folk Festival singer-songwriter stage with my friend and music producer Bob Kendall, introducing songwriters Haunt the House (solo) , Stev Delmonico of The Quahogs, Lys Guillorn & Avi Jacob.
Any time I get to see & play a show with my friend Josh Burkett, who runs Mystery Train Record shop/Mystra Records label in Amherst where I've done some fun instores, he had me play the Freestone or Oooze festival , Dinosaur Junior played a surprise set.
Playing a magical show in Paris France on my birthday weekend at the mysterious Silencio , then later being thrown a birthday party by new Parisian friends I'd met at my concert.
Watching my daughter Ava Callery blossom musically, from playing some of her first solo shows onstage (with electric guitar!) and now she has formed her first band Toy Sale. Their debut single Cupid Winter Song just released on December 15.



Playing house concerts in some lovely homes, notably Ville Villekula in Providence with my friend Chris Monti, and Frog Hollow in Western Massachusetts, sharing the bill with dear friends beautiful & talented Karen Zanes and Kelly Spyglass ,
The vinyl for my record The Song the Songbird Sings being released by Cosirecords, a sub label of JellyFant. The record sounds so good on vinyl , cover artwork by Daria Hlazatova worthy of display.

Allysen Callery