ÚLTIMAS
Sharon Jones e os Dap-Kings renovam o doce som da tradição
· 27 Jan 2010 · 11:22 ·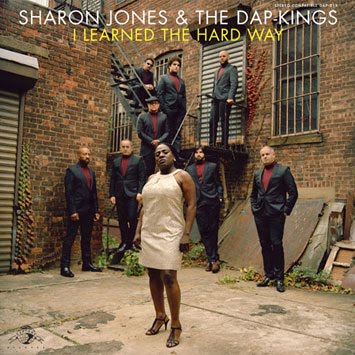 Há regressos que são sempre bem vindos, como é agora o caso de Sharon Jones e os prolíficos Dap-Kings.
I Learned The Hard Way
é o título do novo álbum a ser editado pela Daptone Records já no próximo mês de Maio e é também o quarto álbum numa discografia que começou em 2002 com a edição do excelente
Dap Dippin' with Sharon Jones and the Dap-Kings
.
O novo trabalho deste proficiente projecto funk/ soul, que tem como marca uma sonoridade
vintage
que muito deve aos clássicos de editoras como a Stax ou a Motown, é produzido pelo experiente Bosco Mann, homem que, tal como nos álbuns anteriores, tenta incutir em
I Learned The Hard Way
uma sonoridade rústica recorrendo ao mínimo de tecnologia possível na gravação dos temas (usando, sempre que possível, os meios técnicos usados nos anos 60 e 70 do século passado).
Depois de
100 Days, 100 Nights
de 2007 eis que chega
I Learned The Hard Way
. Este é o seu alinhamento:
01. The Game Gets Old
02. I Learned The Hard Way
03. Better Things
04. Give It Back
05. Money
06. The Reason
07. Window Shopping
08. She Ain't A Child No More
09. I'll Still Be True
10. Without A Heart
11. If You Call
12. Mama Don't Like My Man
Rafael Santos
r_b_santos_world@hotmail.com