ÚLTIMAS
Glenn Jones fala de Jack Rose e dos projectos do guitarrista recentemente falecido em carta aberta
· 07 Dez 2009 · 22:06 ·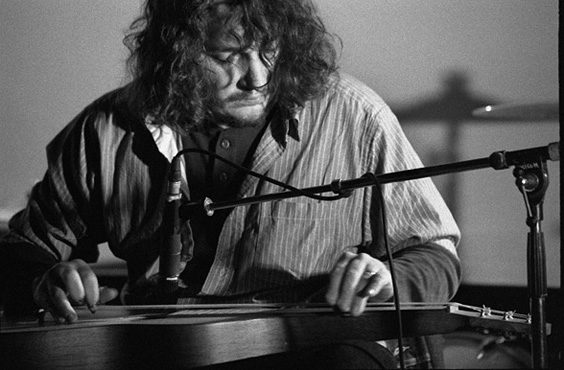 Glenn Jones acaba de revelar alguns pormenores importantes acerca dos planos que Jack Rose, o enorme guitarrista de 38 anos que nos deixou há poucos dias, tinha para o seu futuro. Glenn Jones enviou uma carta aberta a alguns contactos próximos onde revela, entre outras coisas, que Jack Rose tinha acabado de comprar uma casa. Entre informações mais pessoas acerca do funeral e dos preparativos para o mesmo, Glenn Jones conta algumas novidades acerca dos sonhos de Jack Rose e dos projectos que tinha para um futuro próximo. "
And you probably heard that he recently signed with Thrill Jockey, which he was totally psyched about, as he figured it would up his ante in terms of exposure, more tour opportunities, better pay, etc. (I can still hear him, "If they want me to open for Tortoise, I'll open for fucking Tortoise!")
.
Glenn Jones fala ainda do disco que Jack Rose acabou de gravar antes da sua morte: "
He just completed his album for them, which will be out in February, Luck in the Valley. We do a banjo-and-guitar duet on it, which we've been playing live, a really beautiful minor keyed piece Jack wrote
. Resta-nos esperar para ouvir o último conjunto de canções que Jack Rose escreveu.
A última das novidades: "
And there's the DVD the two of us made for Strange Attractors, which Jack and I just approved the cover artwork for a week or so ago. We each do hour long sets, plus two duets, and there's a 40-minute or so long interview with Byron Coley which conveys a real sense of camaraderie
". Não faltam por isso motivos para celebrar a vida e a obra de Jack Rose nos próximos tempos.
André Gomes
andregomes@bodyspace.net